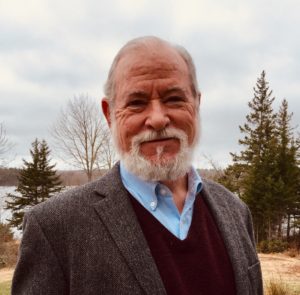 CPR Initiative Board Vice-President
Retired Attorney at Law
John Fitzgerald is a semi-retired but not very retiring lawyer with extensive experience in litigation and legislation. In recent years he has coauthored several sets of formal comments opposing the Keystone XL Pipeline, the most recent two with Dr. James E. Hansen. John has led a series of lawsuits to halt a project that would clear-cut dozens of acres of trees along a trail in Washington, DC.
John worked in Congress as a legislative aide to help strengthen Superfund and staff the Congressional Solar Energy Caucus in the late 70's and early 80's; served as Counsel to a House Subcommittee to strengthen the Ethics in Government Act; and led an investigation of the Reagan-Bush Campaign of 1980 that unearthed facts leading to the Iran Contra investigation. John later served as Chief Counsel for Defenders of Wildlife, also represented other conservation groups, and went on to become a member of the Policy Bureau of US AID under President Clinton. He won a Whistleblower Protection Act victory against the Bush Administration for alerting Speaker Pelosi among others to on-going violations by the U.S. Treasury Department of the Pelosi Amendment on Environmental Impact Statements by the World Bank.
John also drafted a detailed set of recommendations on behalf of the Society for Conservation Biology for the 2009 Copenhagen COP of the UNFCCC, and coauthored SCB testimony before Congress calling on an end to fossil fuel extraction from Federal lands. John lives in Sedgwick, Maine.