It was by foot that I drew an intermediate end to this Road to the White House No-Excuses Tour.
Soon enough I will post a few considerations about what we have achieved, and what we have begun. But here, in a break from pattern, I simply share that, to judge from the evening of October 15, 2021, our Capitol is alive. People were out and about on its great sidewalks, lawns and steps, laughing, crying, loving, losing, learning, well into the night.
Historically, monthly highs for October in Washington D.C. average just 68oF, but yesterday it topped 80 oF. Nonetheless as the clock ticked, the air cooled, and the going proved easy and free. If you are ever so positioned, I commend to you a similar route, and in that regard here it is roughly – from a satellite's perspective.

Now, perhaps you have heard. On January 6, 2021, in an insane attempt to tear it all down, our most impeached and felonious president impelled a mob to attack Congress. Whether he and his obsequious co-conspirators will be brought to justice for their crimes is an important question.
I had this and more in mind as I approached the Capitol Building from the north, seeking its west face. First, I needed to pass a chain-linked fence, and then an array of concrete barriers. Next, it was a simple matter of walking over a sloping northwest lawn. Finally, after a few remaining hedges and some overmatched trees, THERE, framed in part by the moon and our flag, the Capitol presented itself. Long may it stand, against enemies foreign and domestic.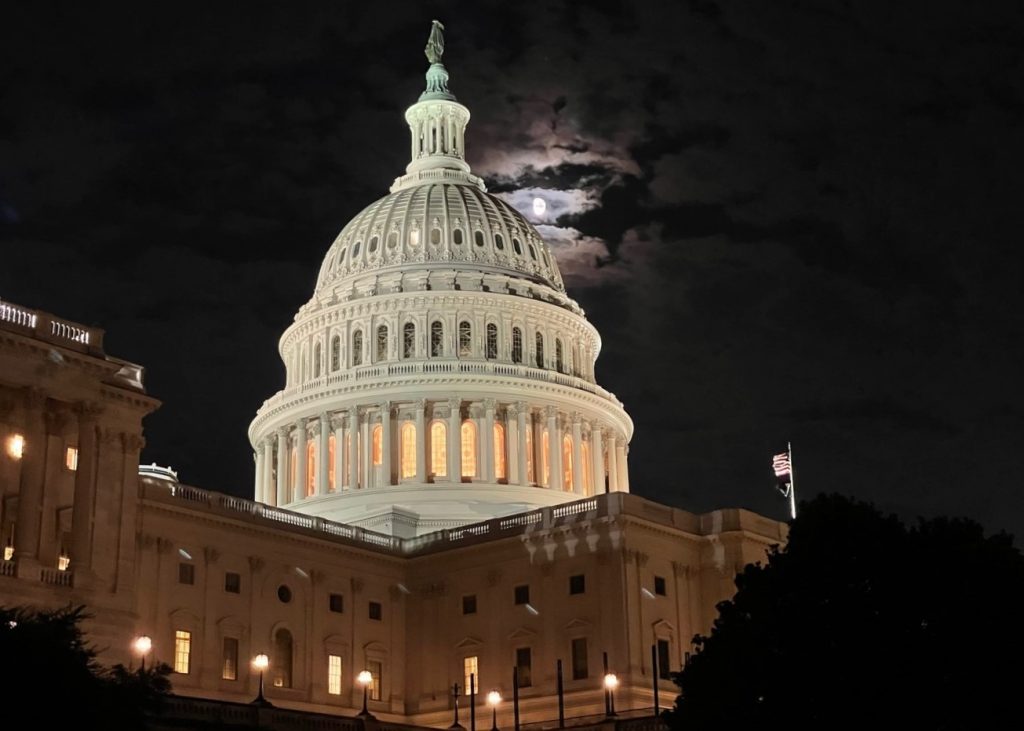 Circumnavigating the People's House, to its Southeast, I found a late burrito. It went down well, largely because it was cheap. Thus refueled, I retraced, then headed west, past a building about which I know nothing – save that its north-facing image is haunting.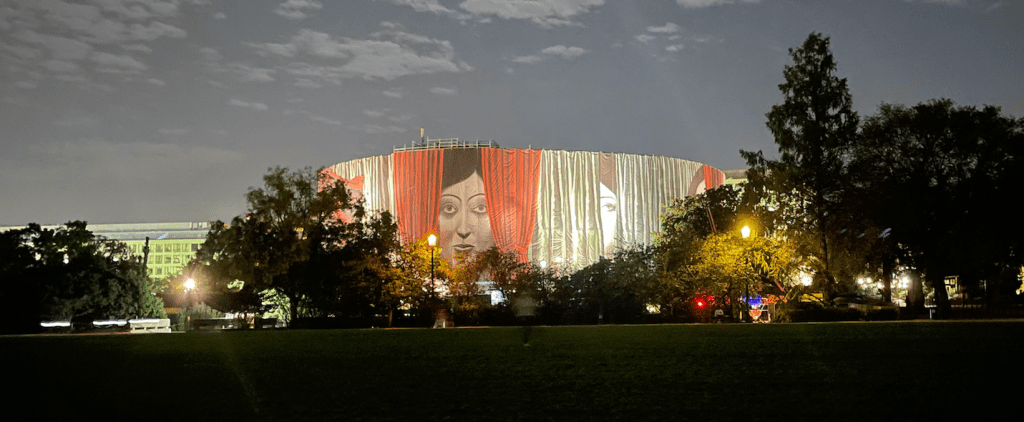 And then, onward towards one monument to Washington and another to Lincoln – two Commanders-in-Chief who sacrificed so much that our nation should endure.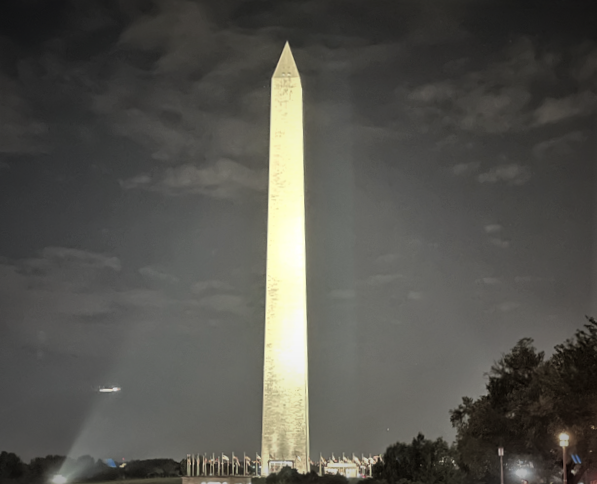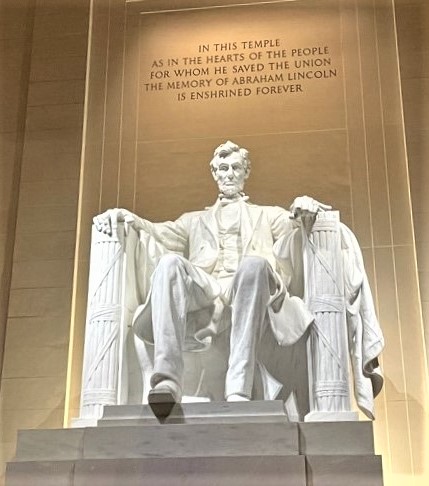 As to that stretch between the two, walking at night, I need to warn you: there is a drop of 2.5 feet at one point. I missed it, entirely, as I gazed outwards towards the Memorial.
But stumbling down, a singular thought arose, namely that this might be the first time anyone had ever mis-stepped in the pursuit of Lincoln.
Undaunted, I proceeded up the steps to his pedestal. Abraham Lincoln said many things, including about my profession and integrity: "[I]f in your own judgment you cannot be an honest lawyer, resolve to be honest without being a lawyer." Also, about our nation: "America will never be destroyed from the outside. If we falter and lose our freedoms, it will be because we destroyed ourselves."
The White House is now occupied by President Joe Biden, a decent man who has endured much in his own right. With respect to the twin crises of democracy and climate, his words to date appear sound, demonstrating an appreciation for reason, the rule of law, and fundamental norms. We chose him for steady, competent relief.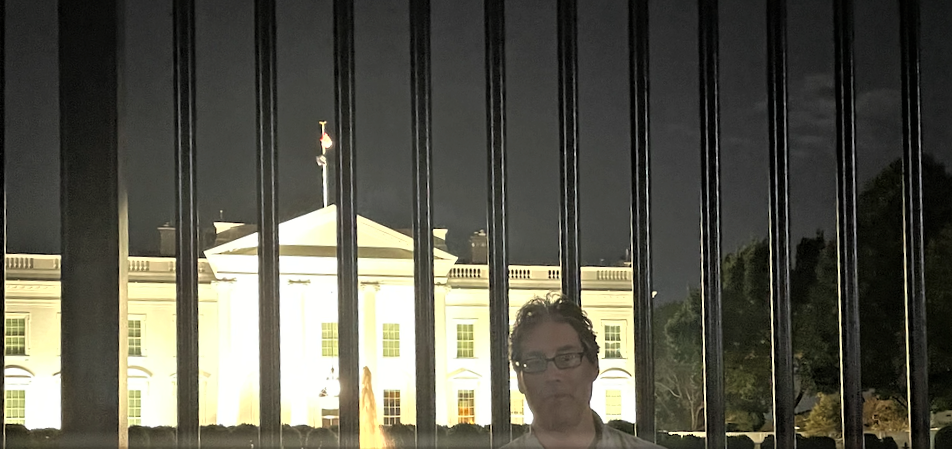 But it is still early days, and we need to do far more than just watch in the dark if we are to ensure that our children's posterity is secured.