Welcoming Speakers To Address The Question:
What More Must the US Do On Climate?
Agenda & Speaker Line-up
10 a.m. MDT
Welcome and Opening Remarks
Jonathan Koehn, Director of the City of Boulder Department of Climate Initiatives
Dan Galpern, General Counsel and Executive Director of CPR Initiative
---
Petitioner Testimonies
James E. Hansen, Director of Climate Science Awareness and Solutions at Columbia University, and former Director of NASA Goddard Institute for Space Studies.
Donn J. Viviani, Board President of CPR Initiative and 35+ year veteran EPA scientist, including service as Director of EPA's Climate Policy Division.
John Birks, Co-Founder and Chief Scientist of 2B Technologies, a company that develops and manufactures air quality measurement monitors.
Richard Heede, Co-Founder of Climate Accountability Institute and principal investigator for the widely-cited "Carbon Majors" project, which traces historical CO2 emissions to oil, natural gas and coal companies.
Lise Van Susteren, Physician and Author, Board Member of Physicians for Social Responsibility, Earth Day Network, Climate Psychiatry Alliance, Chesapeake Climate Action Network, and CPR Initiative.
---
Pre-Registered Speakers
(5 minutes each)
In-person & Remote
---
12 p.m. MDT
Walk-in Speakers
(2 minutes each)
---
12:45 p.m. MDT
Closing Remarks
Dan Galpern, General Counsel & Executive Director of CPR Initiative
---
Co-hosted by CPR Initiative and the City of Boulder, Colorado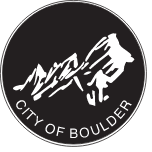 Please Note: Everyone, including anyone unable to attend the event, is welcome to submit written testimony up to one week after the hearing through CPR Initiative's online Written Testimony Form.
Register to Attend & Speak
Registration is strongly encouraged, but optional and free to all participants, whether you intend to participate in-person or remotely via Zoom webinar. The Zoom link is provided in your confirmation email.